2013 Films Available Feb.4 SYRCL's Film Library
January 31, 2013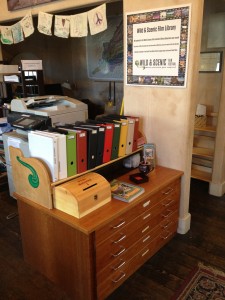 The Official Selections from the 2013 Wild & Scenic Film Festival will be available in SYRCL's lending library beginning Monday February 4, 2013 .  Borrowing is FREE but you must be a current SYRCL members to check out films.  Not yet a member? Did you let your membership lapse?  Not to worry – sign up today: online, in person at the office (216 Main St.), or call Judy Patton, Development Assistant (530) 265-5961 x212.
Details: You may borrow up to three films at a time for one week.  The office is open Monday-Friday between 9am-5pm, with some occasional exceptions.  If you're new to the process–just ask!  Jane Theobald at the front desk (or any of the rest of us) will be happy to get you oriented.
For additional information or to peruse descriptions of available films, check out the film library page on our website.
Happy Viewing!