August 27, 2015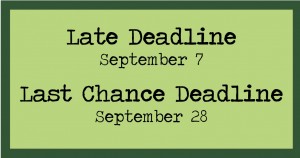 It's not too late to have your film considered for the 2016 Wild & Scenic Film Festival.  The late deadline is just around the corner for the 14th Annual Wild & Scenic Film Festival; submit now.  Widely recognized as the premier festival environmental and adventure films, this event accepts entries in all documentary forms and styles.  Selected films, including world and U.S. premieres, are screened in more than eight venues including the historic Nevada Theatre in downtown Nevada City, California, January 14-17, 2016.
In addition to five days of film screenings we offer an activist center with workshops, music, celebrations, receptions and youth programming.
Celebrating its 14th anniversary in 2016, Wild & Scenic films inspire an annual audience of 30,000+, including thousands of enthusiastic documentary fans, environmentalists, activists, filmmakers, distributors, broadcasters and industry professionals.  Held in the historic gold mining towns of Nevada City & Grass Valley, California in the foothills of the Sierra Nevada Mountains, this January weekend is the kick off to Wild & Scenic On Tour which visits more than 150 communities around the globe.
The competitive event is open to documentary films and videos of all environmental and adventure film genres, subject matter, and lengths.  For more details and to submit, click here.