December 19, 2014
Today is the final day to purchase your 2015 Wild & Scenic Film Festival weekend passes at the discounted rate!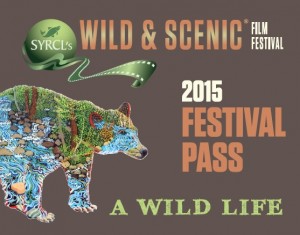 Passes are priced at $110 ($100 for members) until midnight tonight when they'll increase to $125. Members will still be able to enjoy the discounted rate of $100 after the price increase so check your membership status or join SYRCL today.
And before you check out, don't forget to take a look at all of the other Special Events we have lined up. There's plenty of music, art, workshops and parties to fill your schedule over festival weekend!