November 25, 2014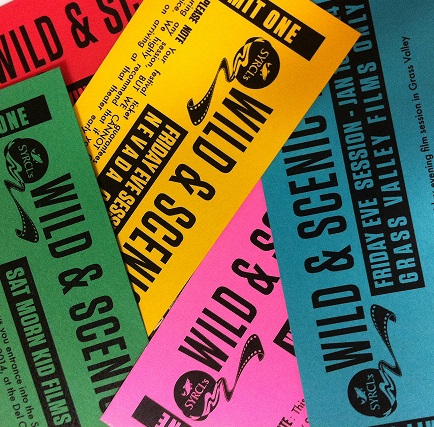 Tickets for the The 13th Annual Wild & Scenic Film Festival go on sale to the public Monday, December 1st! The festival returns to downtown Nevada City and Grass Valley, CA January 15 – 18, 2015 and you don't want to miss any of the action!
With more films, venues and special events this year than ever before, we have tons of options for you to customize you own festival-going experience. Weekend long passes that include it all, or individual session and event tickets if you can only come out for a day; all of the available tickets and descriptions of what they include can be found over at our ticket information page.
Interested in checking out some art during film session breaks or hitting up one of the fun late night music or party events? Our special events page has got you covered with details on everything happening over the weekend that isn't a film screening. There's also tons of free, family, eco-friendly and educational programming throughout the event.
And stay tuned all of December as we continue to unveil this year's film selections, jury members, panels, workshops, special guests, events and more!