Festival 2013 is only 6 days away!
January 3, 2013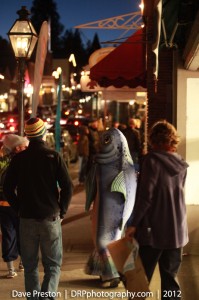 The excitement is building as the festival approaches! Only days away, we have many wonderful events and programs – let your plans unfold for the festival weekend!
Quick updates:
Festival tickets can be purchased online or in person at the SYRCL offices until the festival weekend, when they can be purchased at Fest HQ in the Alpha Building on Broad St. Printed programs are now available! Stop by the office prior to the festival to pick one up, or get one at Fest HQ during the festival.
Volunteers are still needed! More info online or contact Miriam Limov.
What's new this year? This is what you can look forward to:

ARTIST RECEPTION FREE TO THE PUBLIC Visit the Center for the Arts & Grass Valley Wine Co. in Grass Valley for special artist receptions, before the 3D Film Session at the Del Oro Theatre. For information about the 3D film session. Thursday, 4:30 – 6:45pm at Center for the Arts & the Grass Valley Wine Co., Grass Valley.
SILENT AUCTION Bid on great goodies from our festival sponsors. Friday January 11, 4pm through Saturday January 12 7pm, Fest HQ.
3D FAMILY FILMS – THURS. EVE, GRASS VALLEY join us for our first ever 3D family film screening at the Del Oro Theater in Grass Valley. Visit the Center for the Arts & Grass Valley Wine Company for an Artist Reception before the films. Thursday, 7pm, Del Oro Theatre, Grass Valley
PADDLE ON THE YUBA – A Community Conservation Paddle Day Join Rivers for Change and SYRCL for a paddle day on the lower Yuba River. Bring your own boat, lunch, and warm clothes. Meet at 9am at Hammon Park. We will unload gear at the put in and then run a shuttle to the take out. Paddle goes rain or shine. $5 kids/$10 adults. A rental fee may apply if you need to rent gear. For more info and to register: www.riversforchange.org
SPANISH FILM SESSION Habla español? Join us for our first ever Spanish film session. Saturday, 9:30am-12pm at Sutton Cinemas in the Brunswick Basin of Grass Valley
STREAMS OF CONSEQUENCE PREMIERE EVENT FREE TO THE PUBLIC Join SYRCL, American Rivers, and International Rivers for a special premiere of Streams of Consequence and a trailer of DamNation. Director James Q Martin and author Craig Childs share a multi-media presentation that gives attendees an experience of Patagonia. Learn more about the status of dams there and on our local Yuba River, and take action! Light food served + Sierra Nevada beer in commemorative pint glasses. Thank you to CLIF bar, Kleen Kanteen, Osprey, and Patagonia. Saturday, 5 – 6pm, The Haven
MULTI-MEDIA PRESENTATION WITH AUTHOR CRAIG CHILDS FREE TO THE PUBLIC Craig Childs is a writer who focuses on natural sciences, archaeology, and remarkable journeys into the wilderness. He has published more than a dozen critically acclaimed books on nature, science, and adventure. He is a commentator for National Public Radio's Morning Edition, and his work has appeared in The New York Times, Los Angeles Times, Men's Journal, Outside, Orion, and High Country News. His subjects range from pre-Columbian archaeology to US border issues to the last free-flowing rivers of Tibet and Patagonia.  Join us for this amazing multi-media spoken word performance Saturday, 7-8pm at The Haven.
BOOK SIGNINGS. Tim Palmer: Saturday, 11am at Harmony Books, 231 Broad St, Nevada City Anders Halverson: Saturday, 3pm at Harmony Books Ann Vileisis: Saturday, 12pm, Harmony Books; Tim Palmer: Sunday, 10am at Fest HQ John (Jack) Muir Laws: Sunday, 2pm at The Earth Store, 310 Broad St, Nevada City Daniel McCool: Sunday, 11am at Harmony Books; Andres Halverson: Sunday, 3pm Harmony Books
COFFEE TALK WITH ORION MAGAZINE  FREE TO THE PUBLIC Thirty-Year Plan: Thirty Writers on What We Need to Build a Better Future Orion magazine asked thirty writers and thinkers to name one thing we will need over the next thirty years if humans are going to find a way to live happily, sustainably, redeemably on earth. Hear author Craig Childs read his piece in the book and discuss the project with an Orion editor. Sunday, 9 – 10am at the Curly Wolf
Here are some additional highlights:
FRIDAY NIGHT OPENING MUSIC Arrive early to the venues on Friday and enjoy the music of local musicians. Click here for a full line-up of the musicians.
WORKSHOPS – FREE TO THE PUBLIC Learn more about the issues and what you can do, get filmmaking tips from pros, and more at our Activist Center at Nevada City's City Hall. Click here for details about all of the workshops and special panels. Be sure to stop by to meet reps from local and regional organizations tabling in the foyer. Saturday & Sunday, 9:30am – 5pm at Nevada City's City Hall.
SATURDAY MORNING KID FILMS Kids of all ages are invited to attend the Saturday Morning Kid Films session. $7 for adults or children, and sold (if available) at the box office at the theater (cash only, please). PLEASE NOTE: Saturday Morning Kid Films requires a separate ticket, even if you possess a weekend pass. Buy your ticket early! Saturday, 9:30am-noon, Nevada Theatre
AWARDS CEREMONY Be the first to learn of the award-winning films, Limited seating. First come, first served. Barefoot Bubbly from Barefoot Winery will be served. Sunday, 12:15pm in the Stone Hall of the Foundry.
WINE & ART STROLL Nevada County is increasingly known for our fabulous wine. Take a stroll during the evening break and sample local wines (& beer at Fest HQ). Enjoy art that will be at venues all over town. Separate ticket required, at Fest HQ for $15. Organized by the Nevada City Chamber of Commerce and Nevada County Arts. Saturday, 4:30 – 6:30pm in downtown Nevada City. No ticket required to view art.
ART SHOWS – FREE TO THE PUBLIC Nevada County is a mecca for talented artists. Click here for a listing of over 60 artists from throughout the Yuba Watershed and beyond that are featured at this years' festival. While sipping your wine or beer, stroll through the art shows and attend the many artists receptions happening during the wine stroll. Stop by any SYRCL booth or Ticket Sales to pick up a special program listing all of our featured artists and venues.
LATE NIGHT MUSIC Dance to the foot-stomping sounds of The Brothers Comatose.  Saturday, 10pm – 12:30am at The Haven.
WILD & SCENIC GALA Rub elbows with festival's special guests and meet other film enthusiasts while enjoying wine and gourmet hors d'oeuvres in the beautiful Nevada City Winery. Saturday, 10pm – 12am at the Nevada City Winery.
ECO TOURS – FREE TO THE PUBLIC Co-Housing: Take a fun tour of Nevada City's unique co-housing project with architect Katie McCammant. There will also be the option to continue on to Grass Valley to check out the new co-housing project, Wolf Creek Lodge. Sunday, 10am in front of the Nevada Theatre.
TRAIL WALK: Join members of Sierra Streams Institute and the Natural History Network, the documentary team Benjamin Drummond & Sara Joy Steele, John Muir Laws (author of The Laws Field Guide to the Sierra Nevada), and fellow naturalists for a guided hike along Nevada City's Deer Creek Tribute Trail. We'll finish at 1pm at Fest HQ where images from the Natural Histories Project will be on display. Contributors to the project will be available to connect participants with this incredibly diverse collaboration. Sunday, Noon in front of the Miners Foundry.
We can't wait to share this full weekend experience with you!