Special Events
Opening Receptions—Free to the Public. Light hors d'oeuvres and wine tasting, 4-7pm
Mowen Solinsky Gallery, 225 Broad St. with wine by Nevada City Winery
APPLE Center, 412 Commercial St. with wine by Mountain Peoples Wine Distribution
Friday Night Opening Music

Start off the festival weekend with a little local Nevada County music (and ensure a good seat for the films!) Enjoy complimentary music before the films with your Friday evening ticket. Doors open a few minutes before start time.
Workshops
ALL WORKSHOPS ARE FREE TO THE PUBLIC
Learn more about the issues and what you can do, get filmmaking tips from pros, and much more – at our Activist Center at Nevada City's City Hall, 317 Broad  Street on Sat 9:30-4:30, Sun 9:30-3.
Wine Stroll

Get to know Wild & Scenic's hometown of Nevada City, CA during the 2nd  Annual Nevada City Chamber of Commerce Wine Stroll, Saturday 4-6pm.  Visit local businesses, chat with merchants, and learn the history of our charming town while enjoying a sampling of local Foothill wines  and beers.  Participating merchants, wineries, and breweries include:  The APPLE Center, Mana Beads, Mowen Solinsky Gallery, The Earth Store, Bel Capelli Salon, Pilot Peak Winery, Nevada City Winery, Indian Springs Winery, Clif Family Winery, Clavey Wines, BYOB, Avanguardia Wines and the Sierra Nevada Brewing Co.  Separate ticket required, available  at Fest HQ for $15. Organized by the Nevada City Chamber of Commerce.
Art Shows
Enjoy local art displayed at our various galleries, stores, cafes, and restaurants while in Nevada City. Be sure to check out these local talented artists:
Fusion Gallery
307 Spring Street, Ste. B
Photographers: Josh Miller, Darlene Freitas, and Katalina Nicolas.  Fusion will host an Artists' Reception on Saturday, 4-6pm. The event is free and open to the public. 10% of sales donated to SYRCL.
Broad Street Bistro
426 Broad Street
Denise Wey, paintings
Matteo's Public
300 Commercial Street
Jolie Margulies, photographs. 10% of sales donated to SYRCL.
Java Johns
306 Broad Street
John Daly, photographs
New Moon Cafe
203 York Street
LeeAnn Brook, paintings
Judi's of Nevada City
246 Commercial Street
LeeAnn Brook, Paintings
Fine Art Series
Festival HQ
210 Broad Street
Be sure to check out the special artists at Festival HQ. The artists include: Denise Wey, Kathy Dotson, Paul Thompson, LeeAnn Brook, Phil Brown, and Michael Keating. Meet the Artists reception, Saturday, 4-6 p.m. Partake in refreshments and enjoy music by The String Sisters…13 year old, Emilie (fiddle), Lexi (cello) and Delphine (harp).
Awards Ceremony

Be the first to learn of the award-winning films, Saturday, 4:15pm, in the Stone Hall of the Foundry. Sat. Morn/Aft Ticket or Weekend Pass required. Limited seating. First come, first served.
Wild & Scenic Gala Event
Rub elbows with festival's special guests and meet other film enthusiasts all the while enjoying wine and gourmet hors d'oeuvres—provided by In The Kitchen, in the beautiful Nevada City Winery @ 321 Spring Street. Local non-profit arts organization "Haute Trash" will provide servers — all dressed in the latest trashy couture, of course!  Haute Trash designers create high fashion from every day trash, to inspire people to transform their use of resources. Saturday evening, 10pm-midnight at the Nevada City Winery.  A separate ticket is required.
Eco Tour
Take a fun tour of Nevada City's unique Co-housing Project with architect Katie McCamant on Sunday, 10am. Meet in front of the Nevada Theatre.
Weekend Festivities at the A.P.P.L.E. Center
The A.P.P.L.E. Center for Sustainable Living at 412 Commercial Street, will be hosting several Film Festival activities this weekend. Please stop by to hear first hand about Nevada City's sustainability movement and for these special events:
Festival Opening Reception –  Friday 4-7pm. hors d'oeuvres and wine
Locally Grown Soup & Bread Lunch – Saturday 12-1pm. Made by the Living Lands Agrarian Network. Suggested $5-$7 donation.
Special FREE Workshop – Saturday 2-3pm, "Establishing a Sustainability Program in the Workplace," led by Cheri Chastain and Mandi McKay, Sierra Nevada Brewing Company. Sierra Nevada generates more than half of their energy needs through onsite, renewable energy; diverts 99.5% of their solid waste from landfills through reuse, recycling, and composting; and cuts water consumption in half. The Sustainability Team will share secrets for success … useful for anyone wanting to green their workplace and homes.
Wine Stroll – Saturday 4-6pm. Here you'll get to taste Sierra Nevada beer!
Locally Grown Soup & Bread Lunch – Sunday 12-1pm.  Made by the Living Lands Agrarian Network. Suggested $5-$7 donation.
The A.P.P.L.E. Center is a physical and virtual hub to facilitate Western Nevada County's transition to a sustainable community. The Center serves the general public as a community gathering place for "greening" their lives.  It's a place where visitors and locals can connect to businesses and organizations that provide knowledge and tools for living sustainably.  www.applecenter.org
Celebrate the Pacific Salmon and Film

Patagonia, Osprey Packs, the International League of Conservation Photographers and EP Films invite you to celebrate Pacific Salmon! Connecting ocean and forest in the Great Bear Rainforest and tackling an epic migration from Alaska to Idaho's mountains, salmon are an integral piece of our cultures, ecosystems, food security and global economies. Join the filmmakers of The Greatest Migration and SPOIL 5:30 pm Saturday for a beer and take action to protect wild salmon and the people, places and wildlife that depend upon them. Free beer to first 50 people, photo projections from iLCP and gear giveaways! Location TBA, and announced festival weekend.
Media Lounge

The Wild & Scenic Media Lounge hosted by See Jane Do, a multi-media program on Award-winning community radio station KVMR 89.5FM.  The Media Lounge is THE place for up-to-date information, photos, videos and exclusive interviews with guest  filmmakers, activists, and festival organizers.  Filmmakers, members  of the press, and festival-goers are all invited to enjoy free wi-fi  and a comfortable setting to meet, connect, and network, plus check email, write a quick blog, upload photos, update Facebook status and  Tweet.  The Media Lounge is your haven for multi-media viewing and  resources.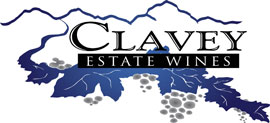 Special thanks to Clavey Winery
(115 South Pine Street) for hosting our juror breakfast this year!