Jury Members
2015 Jury Members COMING SOON!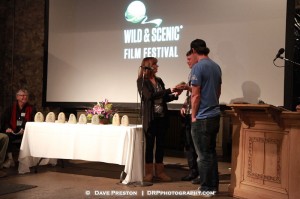 Distinguished Jurists for the 2014 Festival
Our jury will spend hours deliberating our 2015 official selections and we eagerly anticipate their decisions to name our 2015 award winning films!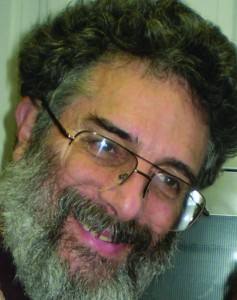 Head Juror, Chuck Jaffee, likes to plug people into the spirit of independent filmmakers. Find links to more than 100 films he has reviewed for The Union newspaper at www.startlets.com. Besides selection committee and jurying devotions to the Wild & Scenic, he has done the same for the Nevada City Film Festival. At starlets.com, you can also link to his Oscars prediction newsletter, which he's been doing for more than 30 years.
Sherry Bartolucci is a California native and UCLA graduate who served with the Peace Corps in Peru teaching management to the emerging middle class. She has been the President of two small management companies and the Chief Administrative Officer for the Gordon and Betty Moore Foundation and Executive Vice President for Bank of America. Sherry is currently the President of Music in the Mountains' Board of Directors. She is also the owner of SLB Farms, LLC, a Morgan show horse business where her horses have earned over two dozen World and National titles.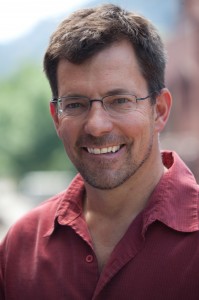 Michael Brown has climbed to the top of two of the world's most demanding professions. As a world-class mountaineer, he has summitted Mount Everest five times. As a three-time Emmy Award-winning filmmaker, he has made over 50 expeditions with cameras rolling. Michael has made a habit of going to the world's harshest, most dangerous environments — the South Pole, the North Face of the Eiger, and 1500 feet underground — and always comes back with incredible footage and compelling stories. Outside Magazine describes him as a "swashbuckling librarian," and Men's Journal calls him "a master of gut-dropping action." He also founded the Outside Adventure Film School.
Madeline Cantwell is the Managing Director of Orion Magazine, which explores the connection between nature and culture and seeks to inspire new thinking about how humanity might live justly, sustainably, and joyously on the earth. Before starting at Orion, she had worked for public broadcasting and for several small environmental and agricultural nonprofits. Madeline has a background in sustainable development and food security and serves on the board of Equity Trust, which promotes equitable and sustainable approaches to land ownership, particularly in the areas of agriculture and affordable housing.
Steve Katz is Publisher for Mother Jones. He joined MoJo after serving as Vice President of Development for Earthjustice, the nation's leading non-profit environmental law firm. Steve has experience working in the fields of journalism, environmental advocacy, the arts, social justice, and neighborhood-based housing development. He co-founded the Media Consortium, a network of more than 60 progressive, independent media organizations based in North America.
Roger Hicks is a founding member of SYRCL and was the organization's spokesperson, then board president for 15 of the first 16 years. Roger continues to serve on the board and is an integral part of the Festival Committee, returning to the Jury for the 4th year. He is Medical Director at Yubadocs Urgent Care, which he founded with his wife, Linda Rachmel. He's passionate about rivers, salmon, healthcare reform, and the Wild & Scenic Film Festival. His film credits include Sicko. (Actually, that's his only one.)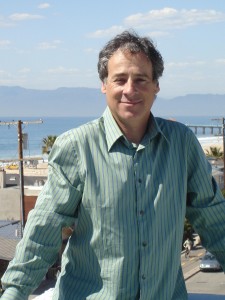 Steve Shor has over 25 years' experience in casting, production and agency/management positions, and most recently worked at Columbia/TriStar Pictures. Steve has served on the boards of the Earth Communications Office, Friends of the River, American Oceans Campaign and Heal the Bay. Steve is the programmer for both the Sonoma International and the  Newport Beach Film Festivals, and also is currently an independent producer with a variety of projects in development.
Be the first to learn of this year's award-winning films on Sunday, 12:15pm, in the Stone Hall of the Miner's Foundry.  Join us and honor the award winning film makers!  A Saturday Morning/Afternoon Ticket or Weekend Pass is required. Limited seating. First come, first served. Champagne served, courtesy of Barefoot Winery.