Jury Members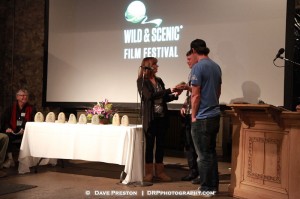 Here are our distinguished Jurists from last year. The '2014 Jury Members will be unveiled soon!!
Be the first to learn of the award-winning films, Sunday, 12:15pm, in the Stone Hall of the Foundry. Our jury spends hours deliberating our 2014 official selections and we eagerly anticipate their decisions to name our 2014 award winning films. Join us and honor the award winning film makers!  A Saturday Morning/Afternoon Ticket or Weekend Pass is required. Limited seating. First come, first served. Champagne served, courtesy of Barefoot Winery.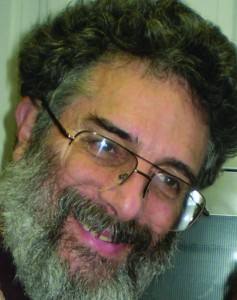 Head Juror, Chuck Jaffee, likes to plug people into the spirit of independent filmmakers. Find links to more than 100 films reviewed for The Union newspaper at www.startlets.com. He also juries the Nevada City Film Festival and has written an Oscars prediction newsletter for more than 30 years.

Alison Jones-Pomatto has worked as a professional stage manager, including productions for the Foothill Theatre Company. A former SYRCL board member, she now serves as member of the Sierra Nevada Memorial Hospital foundation.
Roger Hicks is a founding member of SYRCL and was the organization's spokesperson, then board president for 15 of the first 16 years. Roger continues to serve on the board and is an integral part of the Festival Committee. He is a physician at Yubadocs Urgent Care, which he founded with his wife, Linda Rachmel. He's passionate about rivers, salmon, and the Wild & Scenic Film Festival. His film credits include Sicko. (Actually, that's his only one.)
Aaron Leventman was the producer of the Bioneers Moving Image Festival from 2008-2012 in San Rafael, CA, part of the Bioneers Conference, which is a leading-edge forum presenting breakthrough solutions for people and the planet. He previously worked for the Sundance Film Festival and was a curator for the Santa Fe Film Center. He has an M.F.A. from Columbia University's film program, is an actor who has appeared in many feature films and shorts as well as theatrical productions, and is a published playwright whose works have been performed all over the U.S., most recently in New York City.
Fred Padula is an artist, filmmaker and educator. After receiving a BA in music, Fred began to work in abstract color photography. In 1962 he became interested in filmmaking and continues to work in this media. Fred directed an award-winning film about climbing El Capitan in Yosemite. During the 1970′s he returned to music composition (electronic) as an outgrowth of film soundtracks. Also during the 1970′s, he became infatuated with flying small airplanes and from this new perspective began making aerial photographs. Fred has served on juries at Banff, Telluride, and other film festivals.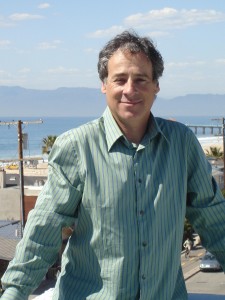 Steve Shor has over 25 years experience in casting, production and agency/management postions, and most recently with Columbia/TriStar Pictures. Steve is currently an independent producer with a variety of projects in development. Steve has served on the boards of the Earth Communications Office, Friends of the River, American Oceans Campaign and Heal the Bay. Steve is the Industry Advisor and Programmer for the Sonoma International Film Festival and the Industry Liaison and a Programmer for the Newport Beach Film Festival.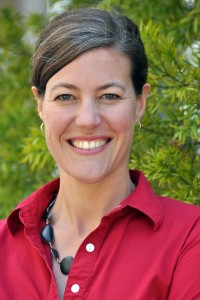 Rebecca Tarbotton is the Executive Director of Rainforest Action Network. An environmental, human rights, and food activist, and a self–‐described pragmatic idealist, she has over 15 years of experience in non–‐profit grassroots leadership, strategic planning, and a strong track record in developing and scaling up winning programs and campaigns. Before becoming executive director, Tarbotton led campaigns at RAN against financing of environmental projects by large American banks. As Global Finance Campaign Director, Tarbotton went toe to toe with some of the nation's most powerful CEOs to lead RAN to one of its most important victories of the past decade: convincing America's leading banks to limit the financing of new coal–‐fired power plants. Prior to RAN, Tarbotton had over ten years of experience in non–‐profit grassroots campaigning and advocacy throughout California, India, and the UK winning important victories for local communities and food sovereignty.