Kicking Off the Festival with Special 3D Films – at the Del Oro in GV!
January 9, 2013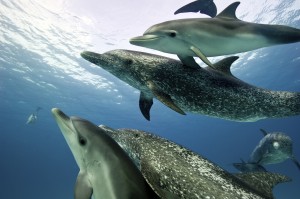 Join us tonight for the first film screening of the Wild & Scenic Film Festival 2013!! This is the first year that we will be offering environmental films in 3D and are so excited to share these three wonderful family-friendly films with you.
The program will begin at 7:00pm at the Del Oro Theater in downtown Grass Valley. Please arrive early in order to get tickets and find seats.
Tickets are $20 adult/$14 child and can be purchased at the door or ahead of time online or in the SYRCL office. Will Call tickets can be picked up in the lobby prior to the films.
*Note: Entrance to this special session is not included with other passes. You must buy separate tickets to this event.
Films Screening:
The Last Reef 3D (39 min): Cities Beneath The Sea, is an uplifting giant screen journey exploring the beauty and mysteries of the world's reef ecosystems: a distant yet parallel world, with living cities undeniably connected to our own human communities. Vanishing at five times the rate of rain forests, the world's coral reefs are under siege. Through vivid 3D visuals, music and narration, the film reveals the teeming life of these underwater cities, and their crucial role in the ocean's survival—and our own. Fly across iridescent tropical corals, brush through a cloud of a million jellyfish, visit an alien world where the closer you look, the more you see, where the tiniest creatures support the greatest predators. As these ancient, exotic havens face the threat of extinction, The Last Reef inspires audiences with a vision of the reef's incredible—yet fragile—power to rebuild.
Wild Ocean (40 min): Each year a feeding frenzy of sharks, dolphins, whales and other big game fish takes place along the Wild Coast of South Africa, as billions of sardines migrate up the KwaZulu-Natal Coast. Wild Ocean delves into this underwater struggle and examines the effects that global warming and over fishing have had on the great migration and local people.
Meerkats (40 min): Filmed over the course of a year, MEERKATS 3D by National Geographic follows an extraordinary – not to mention adorable – family that stands just 12 inches tall. Discover how these tiny but strong creatures survive in the harsh desert, led by the family's tenacious matriarch, Klinky. Her daunting task is to both protect the offspring she has as well as produce more pups to ensure the family's survival for generations to come. Together, this family of 20 will battle a rival gang to protect their territory, their pups and their lives as they also contend with the desolate environment which is their home.
Click here for more information on our website including trailers.
See you there!