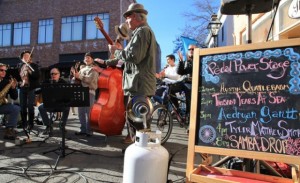 2015 Music on Commercial Street
Commercial Street in downtown Nevada City will be bumping all weekend long with with tons of live music. Swing by to check out some amazing local new and emerging artists. And don't forget to hop on one of the bikes stationed there…Your energy will help power our Pedal Powered Stage all weekend long!.
Click here for the 2015 schedule of music.
January 17 & 18, 2015 and Free to the Public!
2015 Late Night Music at The Haven
The South Yuba River Citizens League presents a Wild & Scenic Film Festival Late Night Dance Party. Come out to support the Yuba River during our largest fundraiser of the year. All proceeds benefit SYRCL and we've got a fun and funky lineup to get you moving.
Saturday, January 17, 2015
9:30 pm – 2 am
The Haven Downtown
$15. 21+ Event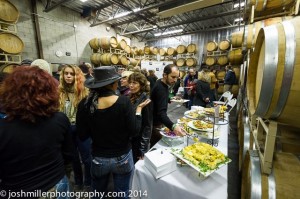 2015 Wild & Scenic Gala
Rub elbows with the festival's special guests and meet other film enthusiasts at the beautiful Nevada City Winery. Enjoy live music, wine and gourmet hors d'oeuvres. Requires a separate ticket, on sale December 1st!
Saturday, January 17, 2015
10 pm – 12 midnight
Nevada City Winery
$60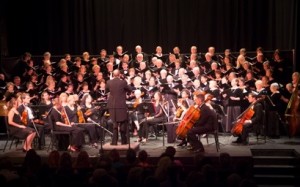 2015 River Music Celebration Concert
Join us for a special River Music celebration concert featuring incredibly inspired new music from Music in the Mountains (MIM) and the Sierra Streams Institute's collaboration. MIM and SYRCL celebrate the screening of filmmaker, Mike Bloebaum's documentary, River Music, at the Center for the Arts in Grass Valley. This project was funded in part by the Volgenau Foundation, The League of American Orchestras and Sherry Bartolucci.
Friday, January 16, 2015, 7pm, Center for the Arts, 314 W Main Street, Grass Valley
Friend of the Yuba Pass, Weekend Festival Pass, or Grass Valley Friday Evening Ticket is required.