Our 2012 National Partners
December 15, 2011
The Wild & Scenic Film Festival, and especially the Festival On Tour, wouldn't happen if it weren't for the generosity of our National Partners.  We are proud to announce our partners for the 2012 Festival season:
Patagonia, CLIF Bar, Sierra Nevada Brewing Co., Osprey Packs and Mother Jones.  Our National Partners are truly partners, joining us to further our mission, as well as encouraging all of us to create efficient processes to reduce our impact. All of our partners are successfully using innovative means to create quality products without sacrificing our planet.   And our media partner, Mother Jones, features smart, fearless journalism that aims to keep people informed and features journalism not funded by or beholden to corporations. The Wild & Scenic On Tour offers a national platform for these green companies to band together, share their passion for environmental stewardship and broadcast their support of great programs like SYRCL's Wild & Scenic Film Festival.  Read on for some details about just how green some of our partners are.
Sierra Nevada Brewing Company (SNBC) focuses on environmentally responsible practices throughout the production cycle from purchasing more organic hops than any other brewer and working to support their barley growers in sustainable farming practices to diverting 99.7% of their total solid waste through creative recycling, composting and reuse efforts. SNBC composts food waste, spent hops and grain from the brewing process as well as landscaping and yard debris. This compost is used in their onsite hop field, barley field and 2 acre restaurant garden. Another example of SNBC's innovation is their CO2 Recovery System which recovers the CO2 produced naturally in the fermentation process. This gas is recycled in the brewery, in part through the bottle-filling process. Twenty percent of the company's power needs are created by solar energy, since SNBC commissioned one of the country's largest privately owned solar installations. Sierra Nevada Brewing Company is excited to continue as one of our national partners for 2012 saying, "At SNBC, we value our environment and actively work to protect it.  The WSFF is the perfect opportunity for SNBC to help educate people across the country on environmental issues while inspiring individuals to take action in their own lives." Enjoy their winter brew, Celebration, and look for their beers at our festival.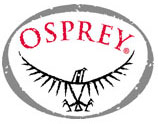 Osprey Packs supports many environmental non profits, in addition to the Wild & Scenic Film Festival, including partnerships with the Conservation Alliance, The Access Fund, Leave No Trace, as well as trail building with the Colorado Fourteeners Initiative and lobbying for wilderness legislation in Washington DC. Osprey carries a ReSource Series of daypacks and shoulder bags and couriers build with 100% recycled PET fabric, 100% recycled mesh pockets and recycled regrind buckles. As part of a recent renovation project, Osprey installed waterless urinals which will save an estimated 19,000 gallons of water per year. By partnering with the Bonneville Environmental Foundation, Osprey reduces their carbon footprint and offsets emissions created by motor freight shipping and sales travel. Osprey's Sustainable Transportation Initiative pays Osprey Team Members to carpool and use non-motorized transportation. Also, Osprey pays each Team Member to complete eight hours of volunteer work, at local, state and national efforts through the Volunteer Incentive Program. Their efforts span from Rumney NH Backyard Collectives, to Mesa Verde National Park, among many others. In response to partnering with the festival again, Osprey states, "Osprey's core values include a commitment to protect the wild places our customers explore while using our products, and inspiring a new generation of outdoor enthusiasts. We also choose to live and work in an inspiring environment that is close to nature. For these reasons and many more, our alignment with the Wild & Scenic Film Festival is a great fit. We are proud to support the message and beauty of these inspiring films."

CLIF Bar has Five Aspirations: sustaining our planet, our community, our people, our business and our brands. By supporting sustainable agriculture, using organic ingredients, without hydrogenated oils, high fructose corn syrup and trans fats, CLIF BAR recognizes the importance of both human health and the health of our planet. Currently CLIF BAR is also implementing the 2 Mile Challenge, which works to encourage bike riding. In the US, 40% of all urban travel is within 2 miles of people's homes. However, 90% of this travel is by car. If one in ten people who drove cars, switched to bikes, CO2 emissions would be reduced by 25.4 million tons per year.  Those taking part in the 2 Mile Challenge have currently avoided 30,698 car, therefore saving 207,935 pounds of CO2. Take part in this innovative 2 Mile Challenge and join the ride! CLIF BAR also works closely with the Access Fund, Leave No Trace, Organic Farming Research Foundation and Conservation Alliance. As a member of 1% for the Planet, in 2010 CLIF BAR & Company donated over 2.5 million dollars through both cash and in-kind donations to environmental organizations. Returning to partner with the Wild & Scenic Film Festival, CLIF BAR states, "At CLIF BAR, sustaining the planet is part of our business; we work diligently to protect the places where we love to play. We are proud to partner with the Wild & Scenic Film Festival for our fourth year now, helping to inspire environmental activism through the medium of film."

Patagonia's values continue to reflect the climbers and surfers ethics who started the company, as well as the minimalist style they promoted: the cleanest line. Products are designed for simplicity and utility, while including environmental responsibility in all aspects of their work. Patagonia started 1% for the Planet, Conservation Alliance and Freedom to Roam, all as environmental initiatives which later spun off as their own non-profit organizations. This year, Patagonia's environmental campaign is Our Common Waters, which spotlights the need to balance human water consumption with that of animals and plants. Through these Environmental Initiatives, grassroots organizations come together around one central campaign. Our Common Waters directly connects with the South Yuba River Citizens League, and our work for the Yuba River, including a focus on dam removal projects. Patagonia was pioneer in bring organic cotton to the mainstream market, as well as building technical fabrics from chlorine-free Marion wool, hemp and recycled polyester. Through the Common Treads Garment Recycling program, Patagonia hopes to create a closed loop and a cradle to cradle system so their Capilene is made from 100% recycled polyester. This program depends on customers returning their worn out Capilene Performance Base layers, Patagonia fleece, Polartec fleece clothing from any maker and Patagonia cotton T-shirts as well as other Patagonia products that come with a Common Threads tag to Patagonia for recycling. Patagonia continues to partner with the Wild & Scenic, stating, "The mission of Patagonia is to inspire and implement solutions to the environmental crisis, and film is one of the best ways we know to inspire people to get involved. Patagonia supports the Wild & Scenic On Tour because it takes the best environmental films made each year and shares them with a rapidly increasing circle of people who leave the theatre committed to finding solutions to the crisis we all face."
In agreement with Patagonia's "Don't Buy This Jacket" Ad, we encourage you to think twice before you buy to reduce consumerism. We celebrate the innovations our national partners have made to lighten their environmental footprint. Far from "Business as Usual" these companies are an inspiration in themselves. Their support of the Wild & Scenic Film Festival proves their dedication to inspiring us all to join in and become involved in the environmental movement.
Mother Jones is a nonprofit news organization that specializes in investigative, political, and social justice reporting. They currently have two main "platforms": an award-winning bimonthly national magazine, with a circulation of 240,000, and a website featuring new, original reporting 24-7. (In the past they've had a radio show and TV specials; theme parks are in the conceptual stage.) Why should you read or support us? They claim because "smart, fearless journalism" keeps people informed—"informed" being pretty much indispensable to a democracy that actually works. Because they've been ahead of the curve time and again. Because this is journalism not funded by or beholden to corporations. Because they're expanding their investigative coverage while the rest of the media are contracting. Because you can count on them to take no prisoners, cleave to no dogma, and tell it like it is. Plus they're pretty darned fun.