Special Events
Here are the exciting Special Events from last year. The '2014 Special Events will be unveiled soon!!
In addition to over 120 incredible films, there will be live music, workshops, performance, art, parties and so much more throughout the festival weekend!
WEDNESDAY & THURSDAY MORNING WILD & SCENIC SCHOOL PROGRAM
On Wednesday and Thursday 1500 local students will participate in our Wild & Scenic School Program at the Del Oro Theater in Grass Valley. This year's K-3rd grade program is focused on wildlife & habitat conservation, and the 4-8th grade program is focused on climate change and youth activism. We want to extend a huge thank you to Sierra Cinemas for their generous partnership!  We still have a handful of spaces left.  Please contact Shana at shana@syrcl.org if you're interested in participating.
THURSDAY, 7PM: FAMILY-FRIENDLY 3D FILMS!
We'll be screening 3D films for the first time in a special Grass Valley screening at 7:00pm at the historic Del Oro Theater. The films are: Meercats, Wild Ocean, and The Last Reef.  Also join us before the films for art receptions from 4:30-6:45pm at The Center for the Arts and Grass Valley Wine Company.
FRIDAY MORNING: PADDLE ON THE YUBA WITH RIVERS FOR CHANGE!
Paddle on the Lower Yuba: a Community Conservation Paddle Day with Rivers for Change and SYRCL to kick off the Wild and Scenic Film Festival!
Join Rivers for Change and SYRCL for a paddle day on the lower Yuba River. Bring your own boat, a lunch, and a change of clothes. Meet at 9am at Hammond Park. We will unload gear at the put in and then run a shuttle to the take out. Paddle goes rain or shine. Charge is $10/adult and $5/kid. If you need a boat, please contact Danielle or John, limited space is available and a small additional rental fee may be charged. Participants will be required to sign a liability release. The paddle will be from Hammond Park to Hallwood Blvd. It is a class I/II section with a required portage around Daguerre Point Dam, which is the site of a proposed new hydropower project. You will also have an opportunity to view one of SYRCL's innovative restoration projects, and view gold mining tailings (viewable from outer space) left over from hydraulic mining. It's the perfect chance to get on the river and learn about the Yuba River with SYRCL's River Science Director before enjoying a weekend of inspiring films at the Wild and Scenic Film Festival.
Online registration at http://rfcyubapaddleday.eventbrite.com
Contact: Rivers for Change, Danielle Katz at danielle@riversforchange.org or 213-220-3686
or John Dye at john@riversforchange.org or415-299-0827
FRIDAY, 4-7PM: OPENING RECEPTIONS – FREE TO THE PUBLIC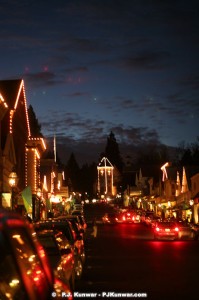 Start the festival off with light hors d'oeuvres, local wine, and beer from Sierra Nevada Brewing Co., on Friday, 4-7pm in two locations!
Mowen Solinsky Gallery, 225 Broad St., 225 Broad Street and Festival Headquarters (HQ) across the street at 210 Broad Street.
FRIDAY NIGHT OPENING MUSIC
Arrive early to the venues on Friday and enjoy the music of local musicians. For more information about the bands see our music page.
FRIDAY, 7PM: SPECIAL NATIVE AMERICAN FILM SESSION AT THE VETS HALL
Join us for an evening of films, theater, music and speakers dedicated to a deeper exploration of the Indigenous experience.  Native American flute by Bill Neal Elk Whistle; skits in Maidu by the Weye Wewe Yewe Theater Troupe; speakers include Caleen Sisk, Chief of the Winnemem Wintu Tribe, and Malcolm Margolin, author and founder of Heyday Books.
SATURDAY & SUNDAY, WORKSHOPS – FREE TO THE PUBLIC
Learn more about the issues and what you can do, get filmmaking tips from pros, and much more at our Activist Center at Nevada City's City Hall on Saturday and Sunday, open at 9:30am. Check out our workshop page for details about all of the workshops in our Activist Center and at Elixart. Be sure to stop by to meet reps from local and regional organizations tabling in the foyer of the Activist Center.
SATURDAY MORNING KID FILMS
Kids of all ages are invited to attend the Saturday Morning Kid Films session on Saturday, 9:30am-noon, at the Nevada Theatre (doors open at 9am). Tickets are only $7 for adults or children, and will be sold (if available) at the box office at the theater (cash only, please). PLEASE NOTE: Saturday Morning Kid Films requires a separate ticket, even if you possess a weekend pass. Buy your ticket early … they will sell out!
To see which films are being screened at this session, take a look at the Schedule at a Glance to see the Saturday morning films at the Nevada Theatre.
SPANISH FILM SESSION
Habla español?  Join us for our first ever Spanish film session. 9:30am-12pm at Sutton Cinemas in Brunswick Basin.
Wild and Scenic Film Festival presenta peliculas en espanol por la primera vez!  Vengan a ver las peliculas ambientales en espanol!
Las peliculas:
Renacimiento de los Mayas
Viajeras de dos Mundos
El Ultimo Hielero
Julio Solis
Aral, el Mar Perdido
Billetes: $5 para adultos, $3 para ninos, se consigue sur internet a www.wildandscenicfilmfestival.org, en la oficina de SYRCL a 216 Main Street, Nevada City, o a la puerta.
WINE & ART STROLL
Nevada County is increasingly known for our fabulous local wine. Take a stroll during the evening break between films and sample local wines (& beer at Festival HQ). Enjoy the art that will be on display at dozens of venues all over town. Saturday, 4:30 – 6:30pm. Separate ticket required, available at Festival HQ for $15. Organized by the Nevada City Chamber of Commerce.
ART SHOWS – FREE TO THE PUBLIC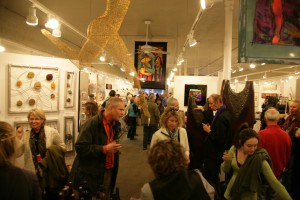 Nevada County is a mecca for talented artists. We are partnering with Nevada County Arts to bring over 48 artists from throughout the Yuba Watershed and beyond that are featured at this years' festival. While sipping your wine or beer, stroll through the art shows and attend the many artists receptions happening during the wine stroll. Also, visit the Center for the Arts in Grass Valley for a special artists reception on Thursday from 4:30-6:45pm, before the 3D Film Session at the Del Oro Theatre. Stop by any SYRCL booth or Fest HQ to pick up a special program listing all of our featured artists and venues, and visit our Art page.
Keep your eyes peeled throughout the weekend for Flo, the fish about town. She will be popping up in all sorts of unlikely locations. The person who gets the most accurate Flo sightings will win a weekend pass to the 2014 festival. Pick up your scorecard at any SYRCL booth or Fest HQ.
SATURDAY AFTERNOON FILM SESSION: A CELEBRATION OF OCEANS – SPECIAL FILM PROGRAM AT THE MINERS FOUNDRY: STONE HALL
In conjunction with this film session all about oceans, this short panel will discuss threats to ocean health, the problem of plastic pollution in our oceans, and the creative solutions that some people are employing. Panelists include Barefoot Winery Ambassador Randy Arnold, Artists Richard & Judith Lang, and others TBA. Moderated by Sean O'Brien, Creative Director of the film One Beach.
SATURDAY AFTERNOON FILM SESSION: WHAT DID THE FISH SAY WHEN IT RAN INTO THE CONCRETE WALL? SPECIAL FILM PROGRAM AT THE HAVEN
The Saturday afternoon film session in The Haven features films all about the value of free-flowing rivers. This short panel following the films will discuss the impact of dams on the well-being of native fish populations. Panelists include Caleen Sisk, Chief of the Winnemem Wintu tribe, who are working to bring native salmon back to the McCloud River; Tim Palmer, author and long-time activist for free-flowing rivers; Bob Center, Executive Director of Friends of the River; and Andrew Braugh, Director of Programs at the Fall River Conservancy. Moderated by Gary Reedy, SYRCL's River Science Director.
(answer: Dam!)
SATURDAY 4-5PM AT ELIXART: PEOPLE OF THE CLOUDS: A PRESENTATION WITH PHOTOGRAPHER MATT BLACK
Photographer Matt Black's work explores the intersection of agriculture, society and the environment. He will be presenting work from his project The People of Clouds which chronicles the unraveling of one the world's oldest farming cultures in the Mixteca region of southern Mexico, where land erosion and migration are bleeding communities dry. An "environmental disaster zone" in the words of the World Bank, up to five meters of topsoil have been lost in some areas, and some communities have lost 80% of their population to migration to the United States. More from this project can be seen at: www.thepeopleofclouds.com. Come early for a cup of tea and check out this new local gallery.
SATURDAY 5-6PM: STREAMS OF CONSEQUENCE PREMIERE EVENT – FREE TO THE PUBLIC AT THE HAVEN: STREAMS OF CONSEQUENCE PREMIERE EVENT
Join SYRCL, American Rivers, International Rivers, and Rios Libres for a special premiere of Streams of Consequence, a solution-based film by director and Rios Libres Co-Founder James Q Martin that addresses the hard questions about alternatives to mega hydropower projects in Chilean, Patagonia.  Additionally we will show the trailer for the in progress film DamNation, by Felt Soul Media.  Director James 'Q' Martin and luminary author Craig Childs will share a powerful multi-media & spoken word presentation that will give attendees a visceral experience of the importance of using alternative energy sources in order to protect beautiful Patagonia.  Participants will also have the opportunity to learn more about the status of dams on our local Yuba River, and take action on ongoing campaigns in Patagonia and on the Yuba River. Free and open to the public.  Light food and Sierra Nevada beer will be served in commemorative pint glasses from Kleen Kanteen.  A huge thank you to the sponsors of this special event – CLIF Bar, Kleen Kanteen, Osprey Packs, and Patagonia!
SATURDAY 7-8PM: WATERCOURSE: IN PURSUIT OF A MOVING ELEMENT AT THE HAVEN

Our world is laced with water that is constantly in motion. Glaciers collapse off the coast of Greenland while rivers roar down from the Tibetan Plateau, and in the deepest desert rain gathers in secret holes. Craig Childs has been seeking every form of this powerful element around the world, and with a multi-media, spoken-word performance will transport you into the planet's lifeblood.
SATURDAY 10PM: WILD & SCENIC GALA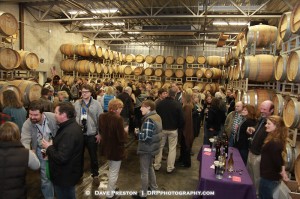 Rub elbows with the festival's special guests and meet other film enthusiasts while enjoying wine and gourmet hors d'oeuvres in the beautiful Nevada City Winery. Saturday evening, 10pm- midnight at the Nevada City Winery.
SATURDAY, 10PM: LATE NIGHT MUSIC @ THE HAVEN

Join us after the films on Saturday night for late night music with The Brothers Comatose at the Haven Underground, 226 Broad Street. For more information about the band, see our music page.
STREET PERFORMANCES – FREE TO THE PUBLIC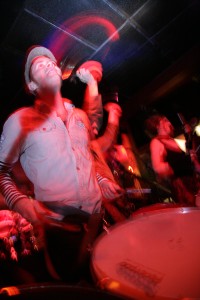 Lower Commercial Street will be closed to cars Saturday and Sunday, and we're turning it into a festival gathering spot. Keep your eyes peeled for live music, theater, and other festivities on Commercial Street throughout the weekend on our bicycled powered stage.
A Sand County Almanac Public Reading
Admired by an ever-growing number of readers, A Sand County Almanac written by Aldo Leopold serves as one of the cornerstones for modern conservation science, policy, and ethics. First published in 1949 – one year after Leopold's death – it has become a classic, inspiring a generation of conservationists to take action to ensure the future health of the land and water that sustains all life. Leopold helped lay the foundation for the environmental movement, and for the more recent wave of sustainability thinking and action. His work continues to be a rich source of inspiration for those at work in wildlife conservation, the local food movement and sustainable agriculture, ecological restoration, ecological economics, community-based conservation, and other still-emerging fields. January 11 is the 126th birthday of Aldo Leopold. The Wild & Scenic Film Festival and Bear Yuba Land Trust will celebrate Leopold with a public reading of this seminal work and we invite everyone who would like to volunteer to read aloud, to join us. A public reading of A Sand County Almanac will be held in front of Nevada City Hall on Broad Street, from 9:30am-4:30pm on Saturday and Sunday, January 12-13.
Saturday, 12pm: Climate Parade!
SYRCL will host a Climate Action to bring attention to the increasingly dire realities of climate change. Come dressed as your favorite endangered species that is being adversely affected by climate change (or stop by headquarters to make a mask). Meet at noon, following the Kid Film's Session, in front of the Nevada Theatre. Nevada Theatre.
Before I Die…
Before I Die is an interactive public art project that invites people to share their hopes and dreams in public space. After artist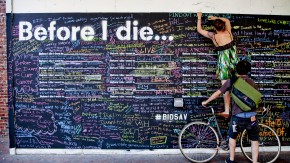 and urban planner Candy Chang lost someone she loved very much, she painted the wall of an abandoned house in her neighborhood in New Orleans with chalkboard paint and stenciled it with a grid of the sentence  "Before I die I want to ______." Passersby can use chalk to write directly on the wall. "Before I Die" will be installed on Commercial Street all on Saturday and Sunday.  Stop by to contribute your thoughts about what's most important to you.

SUNDAY 12:15PM: AWARDS CEREMONY
Be the first to learn of the award-winning films, Sunday, 12:15pm, in the Stone Hall of the Foundry. Limited seating. First come, first served. Champagne served, courtesy of Barefoot Winery.
SUNDAY: ECO TOURS – FREE TO THE PUBLIC
Sunday, 10am: Co-Housing
Take a fun tour of Nevada City's unique co-housing project with architect Katie McCamant on Sunday, 10am, with the option to continue on to Grass Valley to check out Wolf Creek  Lodge. Meet in front of the Nevada Theatre.
Sunday, 12pm: Natural History Trail Walk
Take a break from watching films to get out in the natural world. Join Sierra Streams Institute and the Natural History Network, the multimedia documentary team Benjamin Drummond & Sara Joy Steele, John Muir Laws (author of "The Laws Field Guide to the Sierra Nevada"), and fellow naturalists for a guided hike along Nevada City's Deer Creek Tribute Trail. In its second year, this hour-long hike will explore the collaboratively constructed Deer Creek Tribute Trail and give participants the opportunity to interact with local ecologists, naturalists, and filmmakers who have done work relating to the growing natural history awareness movement. This hour-long, easy walk will begin at the Miner's Foundry on Sunday at noon and end at 1pm at Film Festival Headquarters where images from the Natural Histories Project will be on display. Contributors to the Natural Histories Project will be available to connect participants with this incredibly diverse collaboration.
SUNDAY 9-10AM AT THE CURLY WOLF, COFFEE TALK WITH ORION MAGAZINE
Thirty-Year Plan: Thirty Writers on What We Need to Build a Better Future: Orion magazine asked thirty writers and thinkers to name one thing we will increasingly need over the next thirty years if humans are going to find a way to live happily, sustainably, redeemably on earth.  Hear author Craig Childs read his contribution to the resulting book and discuss how it fits with the rest of this ambitious project with an Orion editor.
SUNDAY 7:30PM: AWARD WINNING FILMS AT THE NEVADA THEATRE

In collaboration with the Nevada Theatre Film Series we will be showing a selection of this years' award winning films. Keep your ears open for the line-up after the awards are announced on Sunday. This session requires a separate ticket. Sunday, 7:30pm